Our Mission
The SYTA Youth Foundation connects youth with the resources required for travel experiences that will inspire them to be confident, connected, and globally responsible citizens.
Not all students have the resources to travel beyond their neighborhood.
SYF provides the resources required to participate in these transformational experience.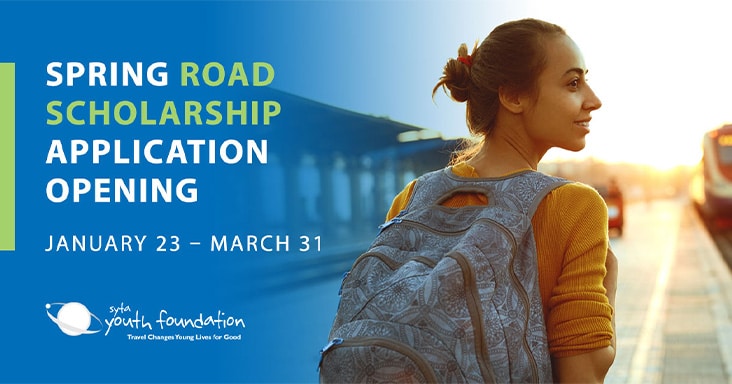 Road Scholarship
The SYTA Youth Foundation (SYF) established the Road Scholarship program in 2002 to award funds to students who are unable to afford the cost of student group trips. Based on the belief that travel is essential afor a complete education, it is SYF's goal to make a positive difference, through travel, in the young lives of our global citizens.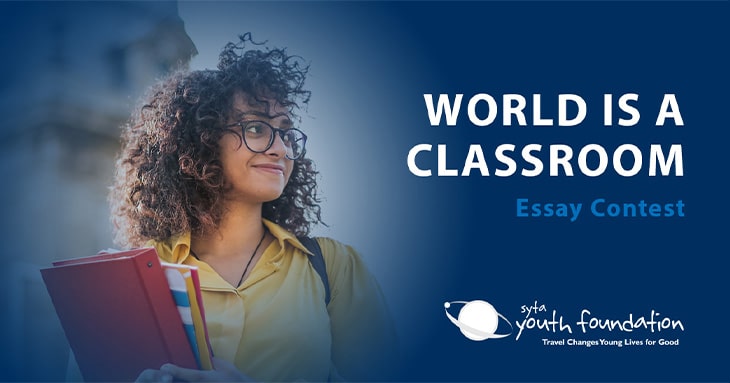 World is a classroom essay contest
The World is a Classroom Essay contest was established to provide high school students the opportunity to share their personal story of how travel has impacted their lives. The World is a Classroom Essay and Scholarship was created in recognition of Ripley Hunter, Founder and Chair of the SYTA Youth Foundation.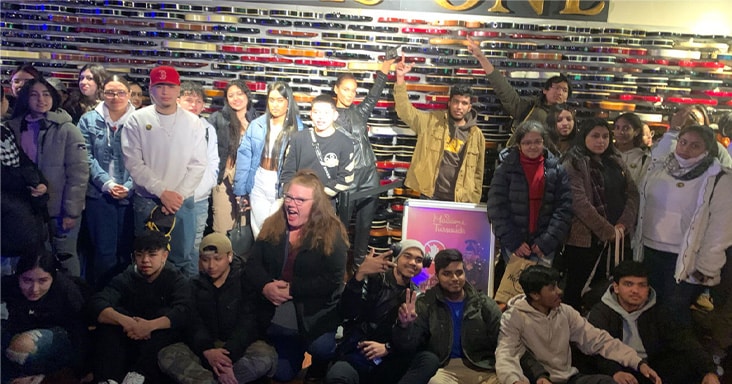 Students on Broadway
Through the TDF Stage Doors program, the Disney Theatrical Group donated 100 tickets to the SYTA Youth Foundation's Students on Broadway program. Stage Doors is a project-based arts education program that provides students with a meaningful introduction to live theatre.
Global citizen's challenge
Through a partnership with Your Big Year, this four-day Global Citizens Challenge is an online program designed to bridge cultural divides, increase engagement with the travel and tourism industry, and provide young people with a transformative, hands-on, and collaborative way to meet and work with their peers from around the world.
8,000+
Students Impacted by the syta youth foundation
$1.5 MILLION
in scholarships and programs awarded by syf
$260,000+
has been awarded in
2020 – 2023

A spark of curiosity, cultural awareness, and care for the world can have a transformative effect on the life of a young person.
Watch Video